Twin Cities Dog Walking & Pet Sitting
Contact Us!
Phone Number: 651-253-1061
Email: info@metrodogwalking.com
.01
Minneapolis & st. paul PET CARE SERVICES
about Our professional dog walker
Twin Cities Dog Walking & Pet Sitting serves the twin cities, Minneapolis and St. Paul, Minnesota, and its surrounding suburbs. Our organization is based on the Western edge of the city of St. Paul giving us a great central location just minutes from the Minneapolis - St. Paul border and centrally located within the Metropolitan 694-494 loop. Founder and professional dog walker Sami Bergeron earned a degree in biology at St. Kate's University and spent years working in related career fields. She later found her true calling by going back to her childhood passion: Dogs, cats, and all of our other furry, lovable companions.
Sami loves nothing more than walking, brushing, feeding, playing with, and bonding with pets. Sami's love for pets started back before kindergarten. She would often take off from her childhood home to go play with dogs and cats throughout her neighborhood, and her love and passion for animals has only grown and become stronger into adulthood.
Sami has owned and lived with dogs since she was a small child and now has over 20 years of experience caring for dogs. In addition to always having dogs at home, at 16 years old, Sami applied for her first job at Goldwood Kennel in White Bear Lake, and she spent 7 years working there learning the ins-and-outs of professional dog, cat, and pet care.
Today, Sami and her husband, Brandon, own 2 beautiful dogs of their own. Sami spends countless hours walking, feeding, petting, cuddling, and loving her own two dogs, but she still has much more care and love to give.
Sami also loves getting to know pet owners, and we know that you don't want to leave your loved one with just anybody. Because of this, we really want to sit down and meet with you before you make any decisions to hire us. Before we work together with your family, we will come out to meet you, your family, and your pet at your home whenever is convenient for you. This allows us the opportunity to get you know you, for you to get to know us, and to ensure that all parties involved get along well and have great chemistry!
to schedule your free consultation and for a free walk, complete the form below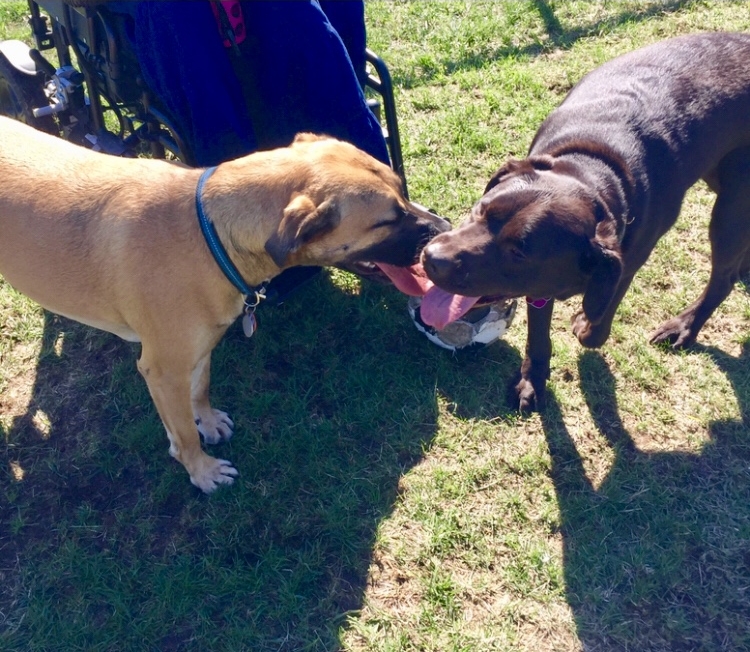 .02
twin cities dog walking & pet sitting
Our Services
Walking
Ideally Dogs should receive walks on a daily basis. We understand that you have a busy schedule, and aren't necessarily able to walk your dogs or other pets as often as you would like or as often as they need. We will come to your residence; walk your pet; pick up after them during the walk; and wipe their paws when we return them to your residence clean, happy, worn out, and ready for a nap.

Dog Park Visits
This service provides your loved one with the same exercise and energy benefits of a walk, but also includes social interaction with other dogs and the freedom of being off leash. Dogs are much happier when they are able to run freely, and they can benefit greatly from socializing and playing with other dogs.

Brushing
Just like walks, some pets need to be brushed on a regular basis. If you neglect brushing your pet, their fur will tangle, knot, and become less pleasant to feet and pet. If a pet isn't brushed for a long enough time, their coat can become matted so severely that brushing becomes impossible and the only way to remove the matted hair is by cutting it off. If you have a pet with a lot of fur, but don't enjoy the brushing process, we would love to do it for you. Brushing is a great way for us to bond with your pet while keeping their coat healthy and helping to keep your home cleaner from loose fur and hair.

Yard Clean up
If you have a dog and a yard, you know that they leave surprise "landmines" around your yard that you certainly don't want to step in. While also serving as stepping hazards, these piles can also become an eye-sore and a "nose-sore." Hire us to help keep your yard clean and green so you don't have to!

Overnight Pet Sitting
Are you are going out of town for the night or for the weekend, but you don't want to board your pet? Would you rather they stay in a more comfortable and familiar environment? This is the service for you! We will come to your home in the evening and stay overnight with your pets. For a pet not having their family around can be stressful. We ease this stress by keeping your pet in the environment they know best. We feel being around the sights, smells and sounds of home is the best place for your pet while you are away. This service is subject to availability.
Jogging
Some dogs have higher energy and benefit greatly from a more rigorous jog or run. Just like the walks, we pick up after your pet, wipe their feet, and return them home. Our jogging service is subject to availability as we can only schedule a limited number of jogs per day, So if you are interested in this service, reserve your spot before somebody else does.

Home Visits
This service is perfect if you have a pet that doesn't need to be walked for any reason. This included but isn't limited to pets who may be sick or injured, pets with lower energy level, pet's who are unable to be leashed, and the like. During our home visit, we will stop in to see your pet. We will feed them, play with them, apply medication is needed, give them attention, and help to break up the monotany and boredom of their long days spent alone at home.

Bathing
Do you have the proper shampoo's to bath your pet? Do you have experience washing and completely rinsing their thick fur? If not, don't worry, we can help you! We will completely wet your pet's coat, use a special pet shampoo to clean the dirt, grime, and dandruff from their fur and skin, rinse them completely, dry them with a towel, and then kennel them as they continue to completely air dry if you'd like. You're pet will smell so fresh and clean, you'll hardly recognize them!
Pet Sitting
Are you going out of town for the night or for the weekend, but you don't want to board your pet at a kennel where they may feel uncomfortable? Some crowded kennels can leave pets feeling nervous, anxious, or even scared. Not only does this force your pet to be surrounded by other unfamiliar animals, but it also takes them out of their home and forces them to reside in a small cage for the duration of your trip. With our pet sitting service, you can leave your pet at home. While you're gone, we will come to your home multiple times per day to ensure that your pet has meals, potty breaks, attention, human interaction, and anything else that we can do to help keep your pet healthy and happy in your absence.
to set up a free consultation, a free walk, and learn more about our services, fill out the form below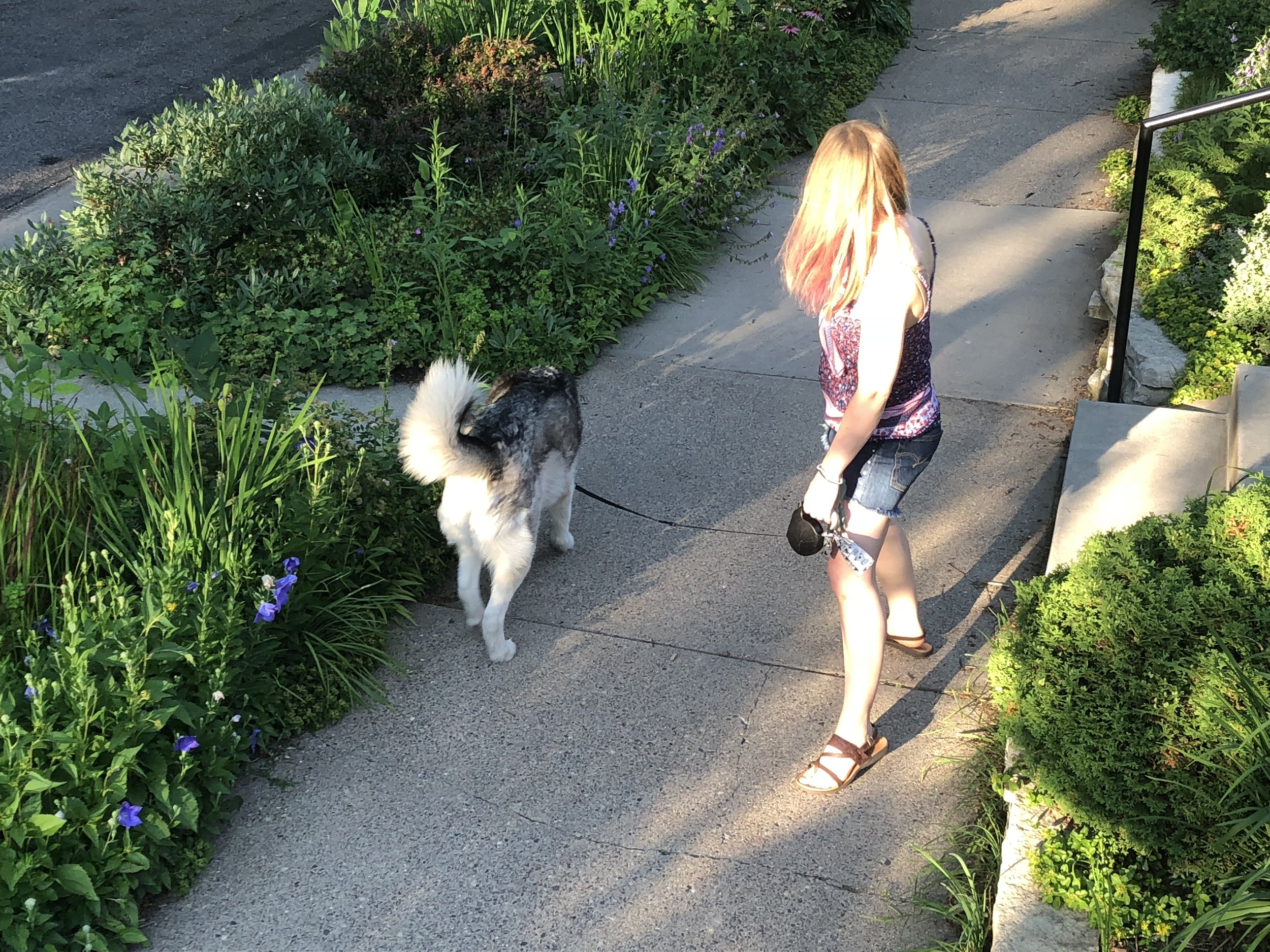 .03
twin cities dog walking & pet sitting
CONTACT US
For more information about us and our services give us a call or send us an email!
Phone: 651-253-1061
email: info@metrodogwalking.com
to schedule a free consultation and a free walk, call today or fill out the form below